Welcome to my craftin' room!..ok, well it's also the children's homework area.. Gosh, Where does a girl have to go for a lil' privacy now a' days?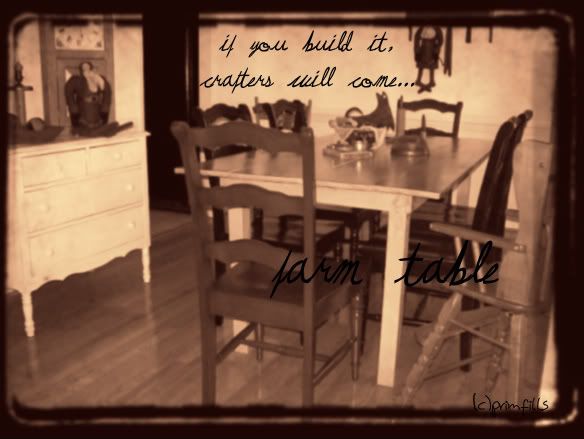 AcchhHHhhooo! Boy howdy, my blog has gotten a wee bit dusty since my last post! I was so pleasantly surprised that my rusty old key still worked and I am able to pop in and say hello! Hello! Whew, summertime has begun at our lil' homestead. The children are all out of school for a welcomed summer vacation. I am over the moon' that my husband is just about finished with this last last batch of secret squirrel Army deployments! We will have him home for a few days, over the weekend, before he is off again until July for some R&R.. I wanted to share a few things he made for me before he had left..
Big Ole' Farm Table for craftin'..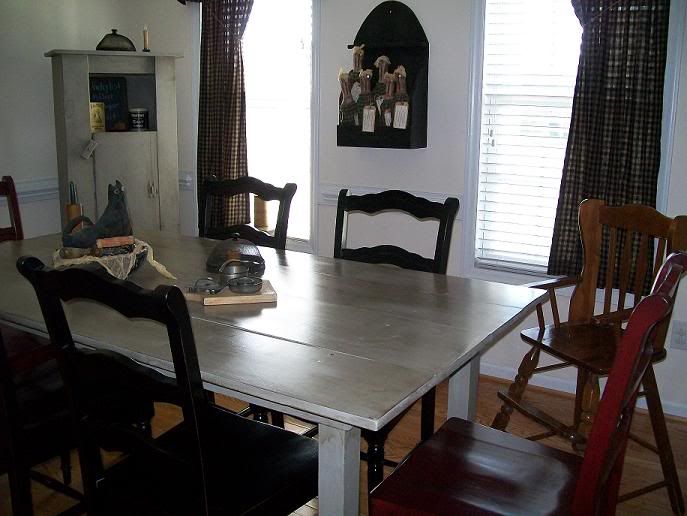 A nice old roomy storage cabinet for my craftin' stuff..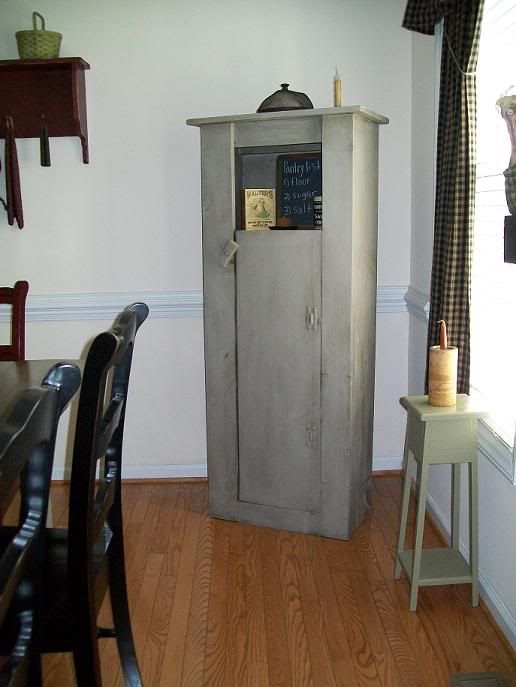 I am looking forward to opening our lil' prim shop for the Fall season. Right now, we open up from September through Christmas..
I find myself thinking about what types of new Fall & Winter prim handmades I will be doing this season - while in the pool! Ha! I have been up late every night working on the Primfills' website. I have it just about done and ready for upload to the world wide web.. It truly bothers me having the borin' old generic 'under construction' page up at the site.. BLAH! I am excited to upload the new fancy schmancy one! Last night I spent a few hours reading the manual on how to upload the finished site to my FTP server.. GOOD GRACIOUS! What a confusin' pain in my pantiloons! In the past I have always built my sites from scratch (using straight html codes) right at the file manager.. This time around I decided to save myself a few hundred hours of work and buy a fancy web building program.. (I just rolled my eyes)
Whelp! I have a few more goodies to post for you all so I better get a move on!
Thank you for droppin' in!
xox ~Jobeth