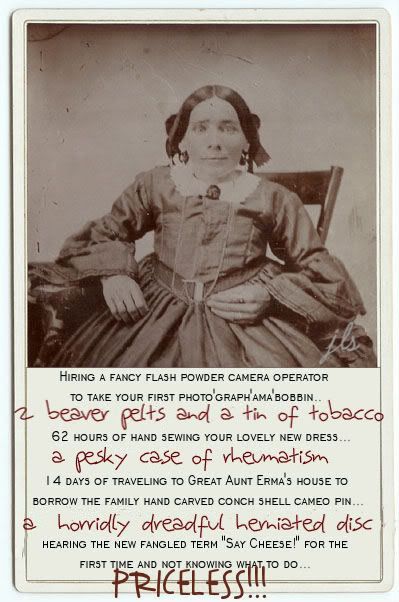 I nearly fell out of my chair this afternoon when I sat my tired bones down to peek at my lil' blog and saw so many scrumptiously delightful new friends here! My goodness! Welcome everyone! I am indubitably (whew thank goodness for spellchecker for that word) indubitably certain that we will become fast friends! Not only do we all love primitives, we also all just adore Miss Karen from
My Colonial Home
!
Isn't she just the kindest, sweetest pretty lil' lady to walk on this prim earth! I think so!! Thank you again Karen! I just sent Karen an email explaining how I have sat here wondering if there were 'more important' words to use to say 'thank you' that seemed to hold the highest importance in the meaning of the way I want to express them.
See what I mean, geesh, I can't even find the right words to explain without bewildering the pants off everyone by trying to understand what the heck I'm talking about here!
During all this time of my past and current befuddledness, I remembered Karen mentioned in a comment today that I made her smile! That was it! That was my answer! I will thank Karen by making her smile again! Every chance I get, I will make and post a lil' graphic gift in hopes that it will make Karen smile! I don't even want to stop there! In honor of her thoughtful and kind spirit, each one of these graphics I make will be a gift to all of you, my wonderful new friends! Just right click and save away to pass along to your friends via email, blogs, facebook and myspace in hopes of making them smile. xoxox
I am also excited make my way to each and everyone of your blogs so that I can become a follower friend and peek in on what you all are up to!
Thank you everyone for stopping over!
xoxoxox, Jobeth