If there is one thing I surely dread its when my husband has to deploy.. Whether it's for 10 days or 10 months I feel as though the days creep by endlessly.. I thought it might be fun to make some Dammit Dolls to help take out deployment aggressions! lol
Step One: Finding their lil' personalities.. Bless their prim hearts...

Step Two: I paint them with a cinnamon, vanilla, coffee and acrylic craft paint wash...
Step Three: Time for a lil' baking at 200* (I like to do one side at a time)
Step Four: Naked little prim folk waiting for some clothes to be sewn!
Step Five: Thinking of an outfit thats not too fancy for a prim gal who has washin' and lil' ones to look after!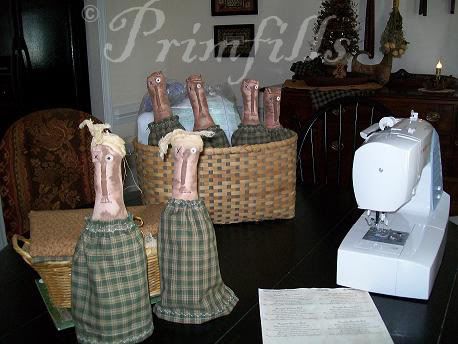 Step Six: A homespun dress and old cheesecloth poor folk' bonnet will do..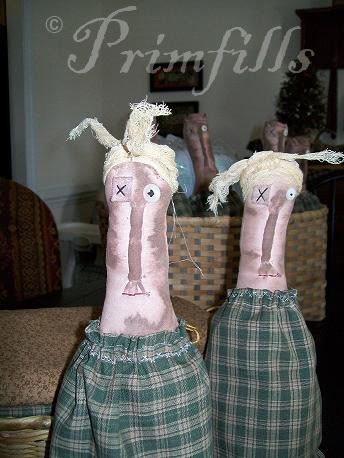 Step Seven: Primfills version of the Dammit Doll poem...
Step Eight: Waiting to be adopted.. xox